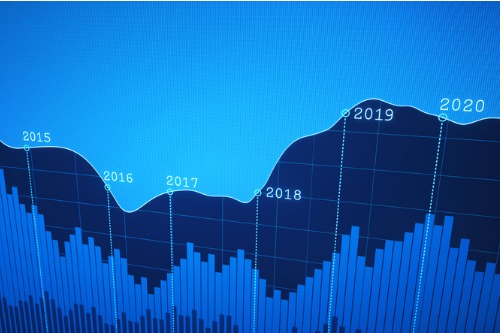 The first half of 2020 could bring a surge in activity to the US commercial real estate market according to a new report.
With the election in the fall, the rush to place capital may be evident beforehand, the survey of investors, brokers, lenders and economists shows.
The 2020 RCM LightBox Investor Sentiment Report reveals that 70% of respondents believe investment activity levels will be at least as high as in 2019 while almost 80% believe sales prices will be the same or higher than last year.
"I think in the first half of the year, capital will rush to put money to work ahead of the election and before the Fed changes its mind on interest rates," says K.C. Conway, MAI, CRE, CCIM Chief Economist and Director of Research & Corporate Engagement, Alabama Center of Real Estate (ACRE). "The wind is at your back for the first six months."
Highlights
Lenders are taking a more conservative look at property values, loan-to-value ratios (LTVs), and other underwriting factors, to hedge against a slowdown
Multifamily and industrial properties will continue to dominate, with further investment targeting vibrant markets experiencing population and business growth
E-commerce activity will heighten in markets with 2 million or more residents and spur development and investment tied to last mile delivery, food products, and general consumer goods
The presidential election will create a pause around mid-year as investors take a "wait and see" attitude and hold onto capital
"We've reached a point in this current cycle, where optimism and discipline continue to prevail and drive investment activity, but not necessarily for everyone," says Tina Lichens, COO, RCM LightBox. "Investors expressing a more cautionary tone aren't completely pulling back but instead are adapting their investment profile and looking at different markets and risk profiles."
Threats and drivers
More than a third of respondents said that the top threat to CRE investment is a change in economic conditions, such as interest rates, corporate growth or stock market levels. A similar share expressed concerned about a potential "wait and see" pause mid-2020 ahead of the election.
The biggest drivers include availability of capital and the current fundamentals but their optimism is weakened by expectation of an imminent "tap on the brakes."
"If I had to put a word on the coming year in terms of the economy and the market, the word would be deceleration," says Hugh F. Kelly, PhD, CRE Special Advisor, Fordham University's Real Estate Institute. "We've enjoyed a very long run of expansion. At the very least we should be focusing on things slowing down in 2020."
More market update: